Tim Stassi
Broker Owner/Realtor®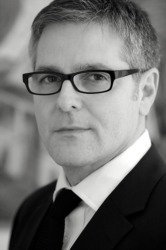 Tim Stassi founded Dwell One Realty in 2004. His passion for real estate and matching great clients with great homes is unparalleled. He credits his unique blend of analytical thinking, tough negotiating, and genuine care for his clients with vaulting him to the top 1% of Chicago Realtors.
Tim is recognized by his clientele for an impeccable reputation built on a foundation of integrity and discretion. Likewise, his clients celebrate his tendency to go the extra mile and tap into his vast network to accomplish anything for them. He demands the highest level of professionalism from himself and his team, resulting in consistent outcomes from his personalized service. Tim combines his in-depth knowledge of both the Chicago real estate market and the many layers of real estate related activity to give his clients the best consultative solutions with honesty and integrity.
Before starting Dwell One, Tim spent 20 years in Los Angeles where he founded a telecommunications software development firm; The Angeles Group.  There he employed a full-time team of over 50 developers, support staff, and salespeople which included five national sales offices.  He was a regular speaker/writer for top industry publications and created and taught "Everyone Wins" a sales training and negotiating curriculum. He sold his company in 1999.
Throughout his time in Los Angeles, he honed and nurtured his passion for real estate. Tim bought, rehabbed, and sold several homes in LA. Today, Tim is involved with all aspects of Real Estate including sales, valuation, acquisition, development, and construction. Tim also has years of experience with real estate finance, contracts, negotiating, web/software design, internet marketing, and corporate business development.
Tim takes great pride in the respect and confidence his clients entrust in him. In return, he gets the satisfaction of working with "the nicest clients in Chicago" to market their properties and help them find their dream homes.

Professional Organizations
- IAR
- NAR
- CAR
- Buffini and Company Certified Real Estate Sales Trainer